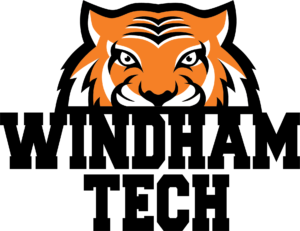 Windham Technical High School is located in Willimantic, Connecticut. We have 500 students from 23 towns and enroll grades 9-12. As a school of choice, Windham Technical High School draws from 23 different communities in Eastern Connecticut. We offer 8 career-directed, trade technologies:  Automotive, Carpentry, Culinary Arts, Electrical, Health Technology, HVAC, Information Systems Technology, and Manufacturing
JOB BOARD
Are you an employer looking to hire a CTECS student or graduate? or Are you a CTECS student or alum looking for a job?
HIRE US: STUDENT WORKFORCE
HIRE US
Student Workforce is a business run by students and faculty at CTECS. Consider hiring us for your next project!
QUICKLINKS
Quick access to those pages most frequently visited by families and students.
NEWS & ANNOUNCEMENTS
Click for Google Form to request transcripts.
Summer Reading 2021 link!
https://sites.google.com/cttech.org/windham-ths-orientation-2021/home
Congrats to the Connecticut National History Day (NHD) award recipients from Windham Technical High School! The winning students earned the awards at the virtual regional contest at the end of March and their medals [...]
CONNECT WITH US
Windham THS
Tuesday, October 8th, 2019 at 2:55pm
Welcome to our new WTHS Facebook page. We will update often as events get closer.