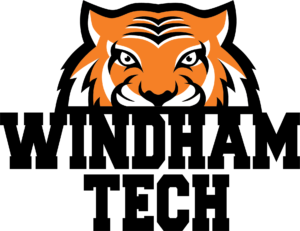 Windham Technical High School is located in Willimantic, Connecticut. We have 500 students from 23 towns and enroll grades 9-12. As a school of choice, Windham Technical High School draws from 23 different communities in Eastern Connecticut. We offer 8 career-directed, trade technologies:  Automotive, Carpentry, Culinary Arts, Electrical, Health Technology, HVAC, Information Systems Technology, and Manufacturing
JOB BOARD
Are you an employer looking to hire a CTECS student or graduate? or Are you a CTECS student or alum looking for a job?
HIRE US: STUDENT WORKFORCE
HIRE US
Student Workforce is a business run by students and faculty at CTECS. Consider hiring us for your next project!
QUICKLINKS
Quick access to those pages most frequently visited by families and students.